Plant Knowledge
When you buy plants, you want to speak to someone who has the best gardening knowledge to give you plant advice. Local garden centres have a strong sales force to know their plants, trees, shrubs, conifers and other indoor and outdoor greenery. Experience a huge passion for everything that grows. Being experts in gardening, they know how to take care of plants and help in carefully selecting the right plants for your needs.
Your Personal Plant Assistant
We understand that you might need some help selecting plants that are suitable for your site. Do you have a shady garden, a sunny garden, a wet garden or a dry garden? There's a plant for every outdoors, and the knowledgeable staff is here to help you find them. Visiting a local store gives you the opportunity to discuss and ask questions about your planting needs. Get advice from qualified garden centre staff, they will assist you in growing the right plants in your climate and setting you up for a successful growing season. 
Sharing Plant Knowlegde
GCC members are dedicated to sharing their knowledge with customers so that everyone benefits. Bringing joy into people's life through gardening is what they do! All of our garden centre members are experts in plant health and nutrition and can help you with understanding the exact needs of your garden. Staff workers at your local independent garden centre know your region well and know exactly what your garden or plants need and how to get it. For example: if you are unsure about what type of soil you have, but you want to create the best possible garden design, your local staff worker can give you advice on how to enrich your soil and which plants are suitable to grow.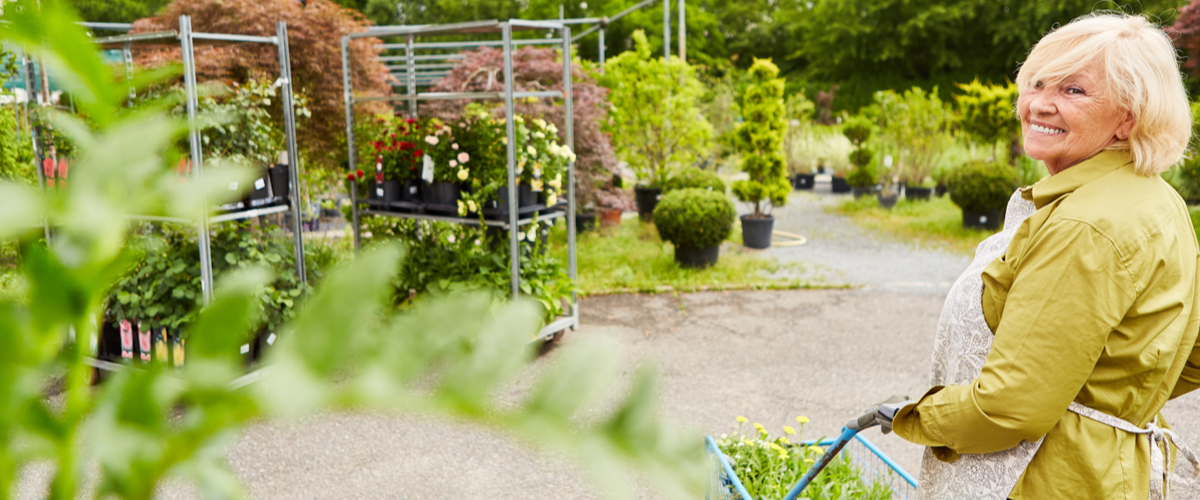 Inspiration For Designing Your Garden
If you have a garden vision in mind, but you don't know how to create it yourself, let the experts help you in filling it. Every season, local garden centres offer new and live displays with seasonal plant varieties, trend colours and inspirational ideas for your garden. Visiting a store nearby helps you realize your garden ideas and find a design for your outdoor area, whether you're gathering inspiration for your cottage garden, urban balcony, or romantic patio. Store workers know exactly what the best conditions for which plants are; shade, sun, well-drained soil, poorly-drained, acidic soil, alkaline soil, rich in humus, etc.
Experts Advice
We offer true expert advice, tried and trusted products and a team that cares about your gardening success. Together, we grow a greener tomorrow. Life with plants is fantastic: plantastic. Let us help you become a plantastic gardener.
Please find your local store through our store locator: